We're pleased to share the news that a Group Litigation Order (GLO) has been approved by the President of the King's Bench Division in the Essure claim against Bayer, which is currently being pursued in England and Wales.
Hundreds of women who suffered years of medical problems because of the device can now progress their claims through the civil court system.
A 'simple solution' to prevent pregnancy
The Essure device was marketed by medical giant Bayer as a simple answer to sterilisation. It was available in the UK between 2009 and 2017.
Made of a metal coil and plastic PET fibres, the Essure device was the only non-surgical permanent form of birth control available and was less intrusive than traditional laparoscopic sterilisation surgery, meaning patients could expect a far shorter recovery time. It was available on the NHS, fitted in hospitals around the UK, and designed to be performed in as little as 15 minutes.
In reality, the Essure device has caused excruciating chronic pain, abnormal bleeding, nickel poisoning, painful sexual intercourse and other debilitating symptoms for thousands of women.
"It's too late for me to claim, so I want to help other women"
Our Client Liaison Officer, Jan Faulkner, suffered years of pain and misery after having the device fitted.
Due to statutory limitation periods for bringing a defective product claim, Jan discovered she was out of time to pursue her own case against Bayer, so she has committed herself to supporting other women who are still eligible to claim.
"I am just as passionate about this case as I have ever been. I spend so much time talking to our clients about their experiences – all of which are so similar to mine – that I just won't rest until they get justice."
'Neurologists believed I had multiple sclerosis'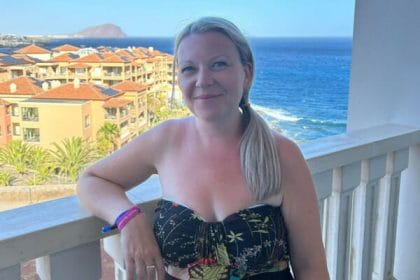 Mum-of-three Deborah Chalk spent three and a half years going back and forth to the doctors complaining of abdominal pain, a sudden drop in blood pressure, headaches and, at one point, her face going numb.
Instead of realising these symptoms were caused by the Essure device, medics put her symptoms down to her ongoing Crohn's disease.
"It was the Crohn's that initially prompted me to look into the Essure device, as after the birth of my third child, I was told that I couldn't and shouldn't have any more children. After being told about Essure and how easy it was as a procedure, I went to my GP to discuss it.
"After a brief discussion with the doctor, I was told to take two co-codamol and half an hour later the devices were inserted.
"Following insertion, I suffered headaches, abdominal pain, heavy bleeding, rashes, extreme itching and mood changes to name a few. The Christmas after the device was inserted, I woke up and my face had gone numb, leading to neurologists believing I had MS.
"Three years later, the symptoms were becoming more frequent and affecting my daily life; I was taken to hospital because my blood pressure dropped dangerously low, yet still no one had any answers as to why this was happening.
"It was only when I had a CT scan and the doctor mentioned in passing that the device was in place that it dawned on me that it could also be the route of my issues.
"I then went private and was booked in for a removal within days. The safest way to remove it was a full hysterectomy, so that is what I did. I had been keen to avoid such major surgery in the first place but now I had no option.
"As soon as I came round after the operation, it was immediate relief. Obviously, I was in pain, but it was so different to the pain I had been in. My husband said he noticed the difference immediately. I was sat up laughing and smiling – something I hadn't done in a while. My mood just shifted, and I have had no issues since.
"I really feel strongly that Bayer needs to be held accountable. Their device has left hundreds of women worldwide with years of pain and suffering. I got involved with the legal case because I just couldn't stand to say nothing and let it go on and to raise awareness for other women who are in the same position I was."
Years of complications
Bayer withdrew the device from the UK market in 2017. Many women who had the device fitted continue to suffer from adverse symptoms, causing them to undergo salpingectomies and hysterectomies to remove the device. Due to the Covid-19 pandemic many of these removal procedures have been delayed, meaning the women affected continue to endure symptoms.
In the US, Bayer has already paid compensation to victims of Essure. We are pleased that the GLO has been approved in the UK litigation, as this will allow hundreds of women to progress with their fight for justice against the manufacturer.
Our Essure Team has been pursuing justice for women affected by the sterilisation device across the world since 2019. We are well-versed in the intricacies of the device and the complications it has caused, and our team is committed to obtaining the best outcome for our clients.   
If you think you may be eligible to bring a claim, please get in touch via:
1. Our website
2. Email
3. Phone: 0333 015 5900 and reference the Essure Group Litigation.